ComplyBright's HIPAA Awareness Training provides an overview of the actions your healthcare organization can take to become federally compliant.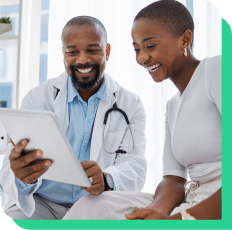 Take the first step in your HIPAA compliance journey
ComplyBright's HIPAA course meets the minimum necessary requirements for general HIPAA Awareness training for covered entities and their business associates, as required by HIPAA law.
This course outlines the general guidelines set forth by the HIPAA Privacy Rule, including the identification of Protected Health Information, the minimum necessary rule, and acceptable uses and disclosures. This course also covers the general guidelines set forth by the HIPAA Security rule for protecting electronic protected health information, or e-PHI.

Completion Certificates
Spotlight your achievements with individualized training official certificates upon successful completion of training.

Diverse Course Library
Related course material illuminates next steps on your path to compliance.

Live Tech Support
A guiding light is there to help you and your staff with accessing and utilizing training courses.
Try finding this price anywhere else!
HIPAA compliance requires both education AND action
ComplyBright's training is intended to provide an overview of the Health Insurance Portability and Accountability Act's HIPAA rules and regulations, and to fulfill the general HIPAA training requirements for all workforce members of covered entities, including healthcare providers, health plans or medical insurance providers, and healthcare clearinghouses.
In addition to providing this course to their workforce, clients will need to put the appropriate procedures, protocols, and documentation efforts in place, as well as the required administrative, technical, and physical safeguards to comply with federal HIPAA law.
HIPAA Interaction With State Law
HIPAA Summary & Compliance
The Health Insurance Portability and Accountability Act (HIPAA) is a federal law introduced in 1996 to simplify administrative processes surrounding healthcare and insurance and to safeguard an individual's Protected Health Information (PHI).
Learn more with ComplyBright's HIPAA Awareness Training!
A lower price can't be found!